As a brand built on the philosophy, Art Inspires Technology, Technology Completes Art, LG SIGNATURE is closely aligned with the values of cultural heritage, having invested significant resources and time to bring the fine arts to wider audiences. Recently, LG partnered with Russia's Pushkin State Museum of Fine Arts to announce a project to restore Red Vineyard at Arles, the only work thought to have been sold by Vincent Van Gogh during his lifetime.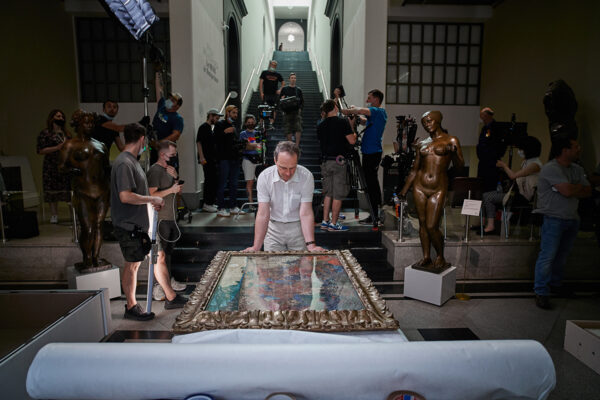 Known for its intensity in color and the anxious emotional state reflected in the work, the painting attracted the attention of many when it was first unveiled in Belgium in 1890 and immediately purchased by artist Anna Boch for a price equal to about USD 2,000 today. Considered one of the most valuable paintings among 19th and 20th century European works, the painting now calls Moscow's Pushkin Museum home.
With financial support from LG SIGNATURE, the painting will undergo a thorough examination for the first time in its 130-year history. With the help of current scientific methods, the conservators and experts at Pushkin Museum will examine the painting using advanced X-ray fluorescence spectroscopy and electron microscopy techniques involving energy dispersion analysis. Through this process, the researchers hope to find answers to some long-held questions about the painting such as the paints used, how they were mixed, how the painting has changed due to age and which parts were changed by Van Gogh himself.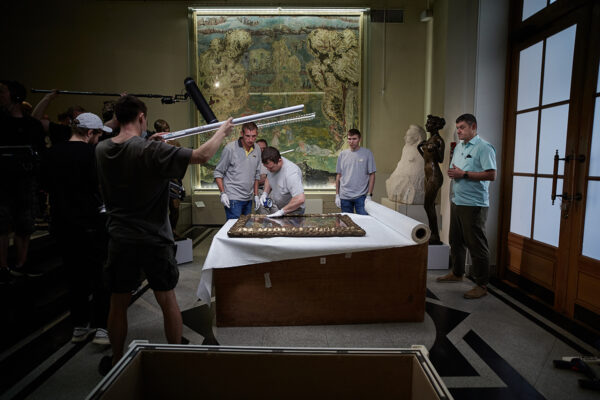 Since the partnership was initiated, LG and Pushkin State Museum of Fine Arts have worked together on many collaborative projects such as Pushkin Museum x LG SIGNATURE Wednesdays, a series of discussions with art historians, psychologists, collectors and philosophers to discuss topics related to the human ability to see and contemplate.

Roh Young-nam, president of LG Electronics Russia and CIS
Attracting over 500,000 online participants at its opening, program presenters helped broaden the public's appreciation of art, aided by LG SIGNATURE OLED 8K TV as the backdrop, boasting exceptional quality and impressive brightness, demonstrating the importance of visual perception.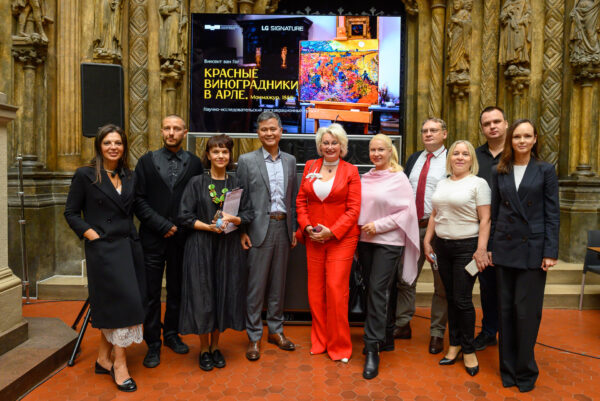 Sponsoring the restoration project was not only based on LG SIGNATURE's cultural mission to study and conserve the masterpiece but the belief that preservation of the world's heritage could lead to inspirations in technology. Red Vineyard at Arles has never left its exhibition space since its arrival at Pushkin Museum in 1951 so the opportunity to examine and record this work in detail for posterity was invaluable not only for Pushkin Museum, but for art lovers the world over.
Contributed by LG Russia
# # #
This Article was first published by LG.