LG's massive ultra-high-definition digital billboard overlooking New York City's iconic Times Square became host to a three-phase visual spectacle that reflects the company's efforts to engage with consumers directly around the seasons. LG's first 3D content series designed for the billboard is a stunning visual display sure to make passersby smile. The new billboard content will run through the end of November.
Taking full advantage of the Times Square billboard's unique curved design, LG harnesses the power of forced perspective to display imaginative multi-dimensional 3D content which share the company's core messaging that together, Life's Good. Launching with an inspiring back-to-school message for the American audience, the 3D illusion begins with an explosion of crayons and swirling images from scissors to school buses, dancing around the screen, eventually spelling out LIFE'S GOOD before being buried by a multitude of crayons as the animation continues its loop.
Over the past year LG has mobilized the Times Square billboard to engage, educate, and entertain consumers during the pandemic. From hosting the YouTube documentary "Life In A Day 2020" by Academy Award-winning director Kevin Macdonald to premiering the "Global Citizen VAX LIVE Extended Concert Sponsored by YouTube," to encouraging climate action on ENERGY STAR® Day, LG has leveraged the space in Times Square to remind viewers that Life's Good no matter how challenging our surroundings may be.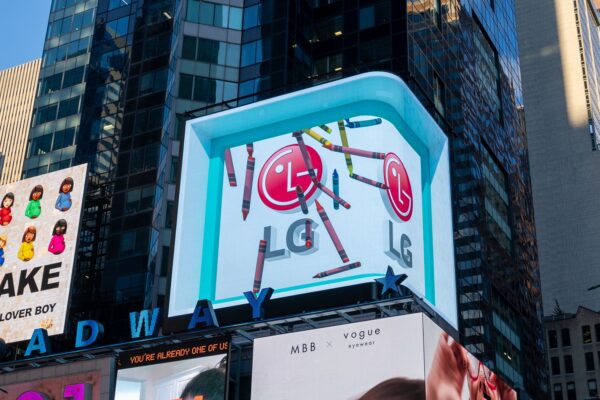 "We hope that visitors in Times Square are not only awed by the visual splendor of the 3D display, but also that they will be inspired to believe that no matter the season, Life's Good together," said Peggy Ang, senior vice president of marketing, LG Electronics USA. "At the same time, our new 3D content series exemplifies how LG is innovating when it comes to engaging with consumers."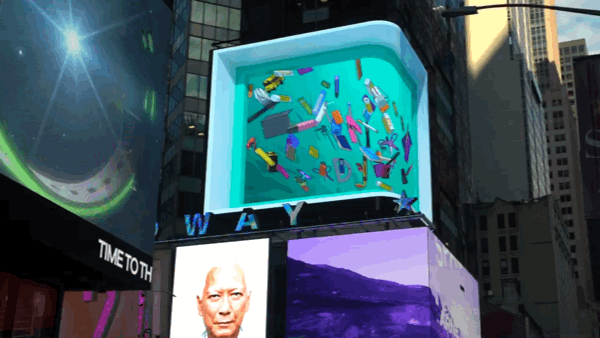 Contributed by LG USA
# # #
This Article was first published by LG.