From heart rate monitors in smartwatches to accelerometers and gyroscopes for measuring an athlete's movement or swing, technology takes sports to a whole new level of precision. In the world of esports, advanced tech isn't just something that's good to have, it's a necessity. And in this world, LG UltraGear hardware has developed a reputation as the best gear for victory.
According to International Data Corporation (IDC), the gaming PC and monitor market expanded rapidly in 2020, reaching 55 million units sold for a year-on-year increase of 26.8 percent. And with more people than ever working and playing from home, demand for better PC hardware experienced huge growth with sales of LG's gaming monitors more than tripling between 2019 and 2020.
Let's take a look at what sets LG UltraGear gaming monitors apart from the rest.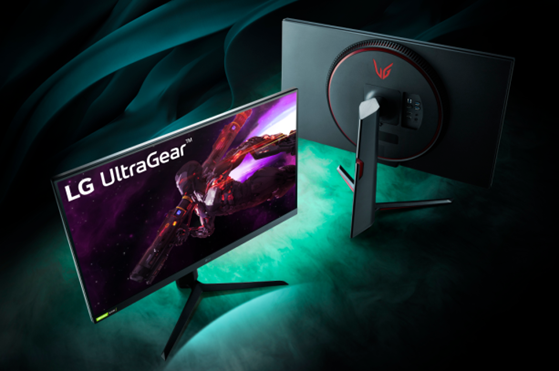 Compared to other panel technologies such as Twisted Nematic (TN) or Vertical Alignment (VA), LG's In-Plane Switching (IPS) panel provides a wider viewing angle with minimal color distortion as well as a wide color gamut with excellent contrast. LG was the first to introduce an IPS monitor with one millisecond Gray-to-Gray (GTG) response time, a significant advantage over the 20-30 milliseconds of regular monitors. One millisecond means fewer distracting visual effects such as ghosting for a smoother, faster gaming experience. And with a refresh rate of up to 144Hz, ultra-high screen resolution and exceptionally lifelike picture quality, it's easy to see why LG UltraGear has become an esport favorite.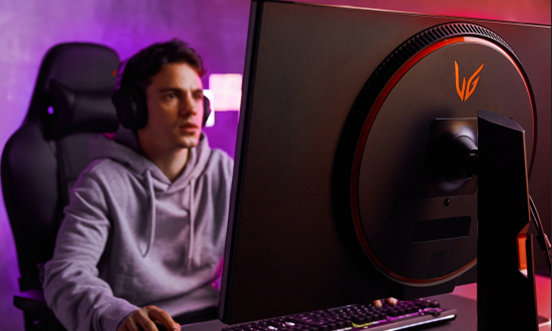 Currently there are 19 models in the UltraGear monitor lineup including a new 32-inch (model 32GP850) featuring the advanced Nano IPS display technology. Later this year, LG will debut the industry's first 34-inch monitor with NVIDIA G-SYNC® ULTIMATE built-in for the highest level of compatibility with NVIDIA graphics cards.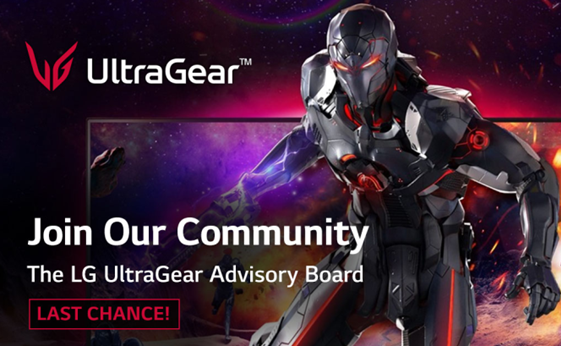 LG makes a great effort to understand what gaming fans really want. One way is through the UltraGear Advisory Board, an online community of approximately 200 gamers from around the world managed by LG. Members of the board have a voice in developing new products, advising on both technical as well as design aspects.
And LG UltraGear gaming monitors are not only the ideal choice for a home gaming setup, it's a brand in high demand by professionals who game for a living. LG is currently partnering with Gen.G Esports, one of the top esports organizations, to support their League of Legends Champions Korea (LCK) team. Using LG UltraGear monitors, the team is already leading this year's competition.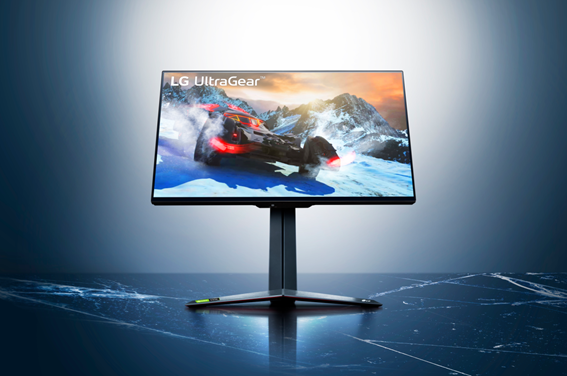 Built for a better gaming experience to deliver an edge over the competition, LG's UltraGear gaming monitors have been the preferred gear for many gamers since its launch in 2018. So whether you're a pro gamer or just a casual player, LG UltraGear can provide the right gear for the job to make the difference between victory and defeat.
# # #
This Article was first published by LG.